About me
Information about my firm
Bruno's Audit and Consulting business
VAT SE560401407501
The business was founded in June 2009
Owner: Bruno Christensen – Authorized accountant and Qualified accounting consulent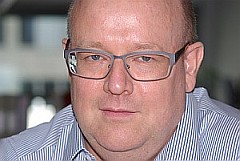 Location: Malmö, Sweden
The business has a notice of tax assessment for self-employed persons
SE - Bank giro service 5353-5316, within Sweden
SE banken - Swiftadress
BIC ESSESESS
IBAN nummer
SE295 000 000 00 5526 1021 480
Presentation
Education
Bruno Christensen, authorized accountant and qualified accounting consulent
Authorized accountant – Ernst & Young AB, 1990-2009
Internal auditor - Group Staff Unit Reporting at Skanska AB, 1986-1990
Auditor - Swedish Tax Authorities 1984-1986
Teacher of economic subjects
Bachelor of Economics with business economics and commercial law as majors – Lund University, 1982
Languages – Danish (mother tongue together with Swedish), English (very good), German (good), Spanish (basic), and French (basic)
Constant further education in the fields of auditing, taxes, accounting, etc.
Professional experience
Over the years I have been working with both small and large businesses, spanning from housing co-operatives and private businesses to companies listed on the stock exchange. It has been a pleasure and a challenge and it has also been rewarding to work within this broad span with different business types and sizes.
I have worked with focus on construction and real-estate companies and have thereby obtained good knowledge about the business regarding taxes and accounting matters. Examples of businesses I have worked with are Skanska AB, Veidekke Sverige AB, AB Sydsten, AB Tetra Pak, Drott AB, etc.
In the future I will continue working within the same broad span, both with current clients and future ones, within the audit and consultation areas.
Testimonials from a few clients
Veidekke ASA, Financial manager Per Erik Fröyen:
– "I have always highly valuated the cooperation with you and I know for certain that our organisation in Skåne, Sweden has too."
Veidekke Sverige AB, Group CEO Per-Ingemar Persson:
– "It has been very reassuring knowing that you have been with us."
AB Tetra Pak – Real Estate, Controller Anders Strandberg:
– "We highly appreciate your competence, your social commitment and your concern."
Ingemar Torstensson, former CEO and financial manager at Boxolm Skogar AB
– "Bruno has in a correct and friendly manner performed his accounting here. Bruno has great knowledge about accounting and tax issues and is, the way I see it, loyal, well-informed, and he also has a pleasant personality".
Marlene Hassel, former centre manager Center Syd, currently marketing manager of Solkärnan AB:
- "You always came up with professional solutions."
- "Answer my e-mail: Fee for consultation" - "Splendid, thanks once again".
Clas Ohlsson, former CFO at Drott AB, currently account executive at SBAB, Malmö:
– "Damn good."